Post-Natal Workouts To Assist With Weight Reduction After Giving Birth
If you just had a baby and you want nothing more than to return to your pre-baby weight, you should have a few post-pregnancy workouts in your arsenal that you can perform daily or every other day so that you can lose that weight as soon as possible. You can find many of these exercise routines that are fun, exciting and best of all effective. The following tactics will help you supercharge that workout routine to get you back into your pre-pregnancy clothing in no time.
Drawing In: This is the perfect exercise for ladies who have just had a baby because it will help you lose weight, strengthen your back, strengthen your abs, strengthen your core, help your posture and increase your metabolism all at once. Position yourself on all fours with your hands directly underneath your shoulders. Then, pull your abs in and make sure your neck remains in line with your spine. Breathe in through your nose and then, as you breathe back out, pull your belly button up and in all while keeping your spine as straight as possible. Do this twelve times and repeat for three sets to get a good abdominal and core workout.
Pilates: Pilates probably seems slow but it burns at least two hundred calories per hour.
H2O Fitness Proteus PAR-5500 Commercial Rower – with Polar HR watch FREE!

H2O Fitness Proteus PAR-5500 Commercial Rower – with Polar HR watch FREE!
"H2O Fitness Proteus PAR-5500 Commercial Rower For a limited time, get a FREE Polar HR watch with your H2O Fitness Proteus Rower Purchase! Models may vary with availability (Value $70-$100). Proteus PAR-5500 The Professional grade construction and design of the Proteus PAR-5500 is based on stringent European manufacturing regulations for exercise equipment. The design of the PAR-5500 and makes use of both air and magnetic resistance. By combining these 2 resistance systems, you are able to enjoy the on the water feeling of the air resistance and the strength & smoothness of the linear magnetic resistance system. The comfortable ergo-seat has been designed in a unique way, where the seat rollers travel on the underside of the seat rail. This prevents dust and dirt from damaging the seat rail and makes for an exceptional smooth seat glide when rowing. The pivoting foot pedals have 5 adjustable levels which allows you to optimize your position on the rowing machine. The high quality and ergonomic design of the PAR-5500 makes it perfectly suitable for endurance training. During rowing, you can direct the built-in fan towards your body in order to cool you down. The PAR-5500 has an impressive over-size easy to read Blue Backlit LCD display panel. The advanced computer has16 levels of electronically controlled resistance as well as 15 preset programs that include; 6 preset, 4 user, 4 heart rate control, race/pacer and 1 watt control programs. During the programs, the computer will automatically increase and decrease the resistance according to the profiles that are displayed on the LCD-display. The 4 USER programs offer the opportunity to create your very own program and to store personal data into the computer's memory. The 4 heart rate control programs allow you to exercise within the correct target heart rate zone."
Price $ 999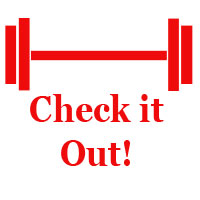 That's quite a lot of calories with very few stretching movements on your part. You can usually find some videos on the internet or you can purchase a DVD or book that will give you some moves you can do while your baby is napping. One of the best post-natal exercises for women looking to lose weight is to lay on your back with your knees bentbent. Place your hands behind your head and breathe in. Then, breathe out as you contract your abs and lift your head and shoulders off the floor. Then extend your arms while keeping your palms down and lifting your legs into a 45 degree angle from your body (while keeping them straight). Pump your arms in a rhythmic manner and inhale over the course of five beats. Then, breathe out for five beats. Try to do 100 of these each day and you'll be in fantastic shape in no time!
The Bicycle: In spite of the name, this exercise does not mean that you have to ride a real bicycle. This is a wonderful abdominal exercise that works wonders for post-natal women who want to drop their pregnancy weight. First, lie down on the floor with your knees bent and your calves parallel to your floor. Place your hands behind your head and then inhale and exhale back out while you suck in your abdominal muscles. Keeping your butt relaxed, bring your left knee up to your right shoulder while you extend your right leg. Your shoulders and your head should come up off of the ground as you do this movement. Then, return to the starting position and repeat on the other side. Complete three sets of between twelve and twenty of these and you will soon see that your pregnancy weight is gone. These exercises, if you do them often enough, will give you fantastic results in just a few weeks. You can do this while your new baby takes a nap and you can spread them out throughout the day instead of trying to do all of them in one block of time. Of course, if you do them all at once, or any other exercises for 20-30 minutes three times a week, you'll lose your weight even faster. So, if you do these exercises as often as your body will let you, you'll be able to get back into your pre-baby pants way faster than you had imagined.
Most of these useful tips are usually beneficial with a lot of fitness issues, including fat loss. In the event you among those ladies that are trying to find ways for losing weight after pregnancy, in that case you simply must stick to a comprehensive weight loss program which includes both physical exercise program and balanced diet plan.
Check out this review on Pregnancy Without Pounds and discover a well-known weight loss program for pregnant ladies to lose excess weight throughout and after the pregnancy time.
Also you can read much more about health and fitness tips in this page.
Tags: Air Resistance, All Fours, Baby Weight, Belly Button, Core Workout, Exercise Equipment, Exercise Routines, Giving Birth, Grade Construction, Magnetic Resistance, Post Natal Workouts, post pregnancy workouts, Posture, Pre Pregnancy, Pregnancy, Pregnancy Clothing, Pregnancy Workouts, Rower, Smoothness, Spine, Weight Loss, Weight Reduction, Workout Routine.
Filed under Health And Fitness by JoAnne on Dec 1st, 2012.