How You Are Able To Weight Train During Pregnancy
Being pregnant shouldn't keep you from exercising. There are several good reasons to maintain your fitness level while pregnant. Evidence shows that if you keep up a moderate level of activity, and do some weight training and body sculpting, you will look and feel better not only while pregnant, but afterward as well. Use the following guidelines to help you stay fit during your pregnancy.
Babies have healthier birth weights when the mother exercises during pregnancy according to recent studies. This is important because babies with higher birth weights are more likely to become overweight as they grow up and childhood obesity is becoming more common. Because moderate, well rounded exercise is the best kind, you can include some weight training with light stretching and cardio. This can have a positive impact on your baby as well as helping to keep you fit and feeling good. Body sculpting exercises as well as weight training can ease quite a few of the uncomfortable symptoms of pregnancy. By keeping your muscles active, you can reduce the occurrence of backaches, which are very common. Another problem many pregnant women face is constipation, which can also be alleviated through exercise. You may even find that you sleep better, as exercising can reduce your level of stress and make it easier to fall asleep at night. Insomnia is another fairly frequent issue and if you don't sleep enough, it can have a detrimental effect on both you and the baby. This is why pregnancy and working out go hand in hand.
There are plenty of benefits to weight training during your pregnancy, but, at the same time, you should also take certain precautions, just to be safe. In principle, you want to avoid exercising with heavy weights. No one can give you an exact figure in terms of weights because it depends on your level of strength and if you've trained before or not. The idea is to incorporate a higher number of reps while using lighter weights. This way you will be able to avoid strain or injury while also exercising all your muscle groups. The goal of weight training during pregnancy should be to simply maintain your strength and fitness and not to improve them. It is quite clear that pregnant women can train safely with weights and exercise regularly. There are many advantages to this, and many women find that it makes them feel better both physically and emotionally. Your child will also garner many benefits from your exercise. When designing your exercise routine, remember to include the recommendations of your doctor as well as the suggestions offered in this article covering body sculpting and weight training during pregnancy.
Quality Fitness by Maximus Adjustable Incline Bench

Quality Fitness by Maximus Adjustable Incline Bench
"The Quality Fitness by Maximus Adjustable Incline Bench is a heavy-duty durable and versatile bench, usable for many different exercises and able to adjust between several angles quickly and easily. The bench seat is roughly perpendicular to the bench back and is welded into position to provide a constant resting position for the user. The Adjustable Incline Bench has a multi-position bench angle. The padding is made of dense 2.5 in. foam and premium double-stitched vinyl. This single-piece press bench is finished with white powder coating. It also has adjustable incline and a seated base for a constant resting position"
Price $ 777.71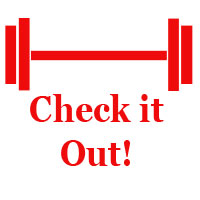 These particular techniques might be useful for your needs throughout and right after the pregnancy time. However, if you truly want to lose weight faster through and after the pregnancy time, then you should stick to a comprehensive fat burning system which includes both physical fitness plan and diet regime.
Have a look at this page about Pregnancy Without Pounds by Michelle Moss and discover a proven weight loss program for women that are pregnant to lose weight through and right after the pregnancy.
Additionally you can study a little more about tips to drop extra weight fast here.
Filed under Health And Fitness by JoAnne on Jan 8th, 2013.